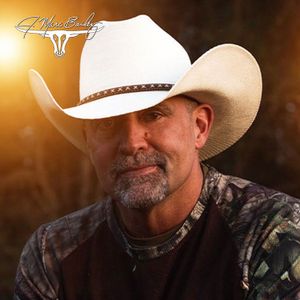 J. Marc Bailey first got the attention of the Country music world back in 2005 with the release of his album "Just to Hang Around." The success of the album's Country/Rock title track breaking into the top 40 led to high profile gigs with some of the great names in Country and Rock music including: Chris LeDoux, Blake Shelton, Toby Keith, Miranda Lambert, Joe Diffie, Gary Allan, Restless Heart, 38 Special, Diamond Rio, Sawyer Brown, Asleep At The Wheel, and many more.
After riding that high, J. Marc decided to step back from the limelight for a while to devote some time to other pursuits and spend time with his family. However, he stayed active in the Country music world. He has been involved in producing, arranging, writing, engineering, promoting and even booking other acts. But his heart eventually drew him back to his guitar, and to the fans.
J. Marc launched his comeback in 2019 with the release of the single "Midnight Here In Carolina." Since then he has produced a steady stream of work. 2021 was a particularly productive year in which the singer released a dozen new tracks, including the breakout single "Once a Cowboy", written by Jeffrey Steele and Recorded at Hilltop Recording Studios in Nashville, Tennessee, the song has seen heavy rotation across the real and virtual worlds.
His most recent single, "I Can't Stop You" was released to Radio toward the end of 2021 and has been moving quickly up the terrestrial radio charts. It broke top 10 on the New Music Weekly charts just before the end of the year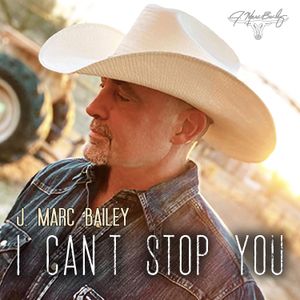 and is still climbing. It followed that momentum and success by breaking into the top 100 on the Music Row Charts jumping over 140 spots in the first 9 weeks and is headed toward a top 40 slot... if not higher. It has already seen close to 300k streams across all the major digital channels.

J. was quoted as saying, "nothing can compare to the feeling of performing live and connecting with friends who feel the way you do about things. One of the biggest thrills I have ever experienced was the first time I looked down and saw a grinning face singing along with every word of a song that I had written and was performing, I lost my place and totally forgot my lyrics - WHAT A RUSH!"
2022 will see J. Marc releasing two full length studio albums, "Hang On A Little Longer" and "I Can't Stop You". Both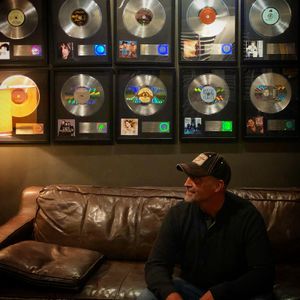 albums were produced by Buddy Hyatt with some of Nashville's elite including Brent Mason on guitars , Austin Crum (Currently with Shenandoah) on electric guitar, Lonnie Wilson on drums (currently with George Strait), Dan Tyminski (Alison Krauss as well as the "O' Brother Where Art Thou" soundtrack) on acoustic and mandolin, Duncan Mullins on bass and Scottie Hinson on pedal steele just to name a few.  Both albums have already seen some of the tunes released to radio, satellite and the major streaming channels with huge response from fans... and there is more to come!
0:00/4:07

0:00/3:36

0:00/3:58

0:00/3:36

0:00/3:58

0:00/4:39

0:00/4:04

0:00/3:22

0:00/3:36

0:00/3:50